Shimano GRX Ltd.
Do you want to build a bike? We're here for you an we`ve got the new and limited Shimano GRX810 gravel groupsets in silver in stock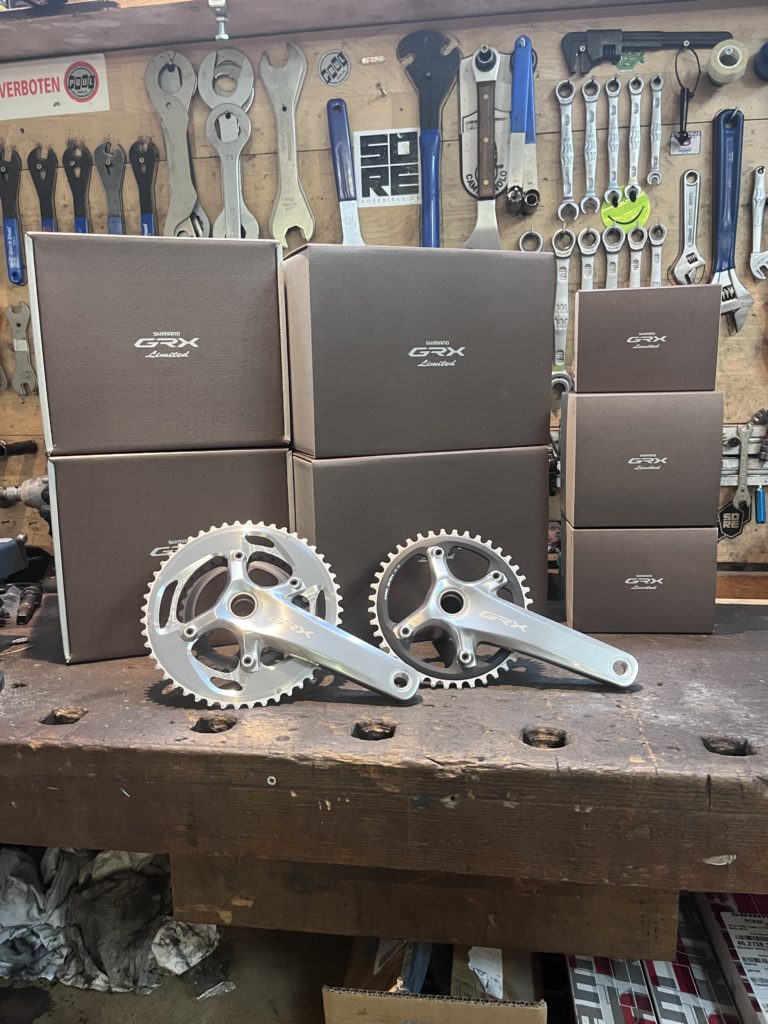 Posted on August 29th, 2022
Brother Cycles – Kepler Disc Rahmenset
The Kepler disc frameset is back in stock. Nearly in every size and colour. this could be your perfect commuter or your favourite weekend gravel bike. 4130 chromoly steel, ED coating for additional protection. Available in green metallic or pink metallic.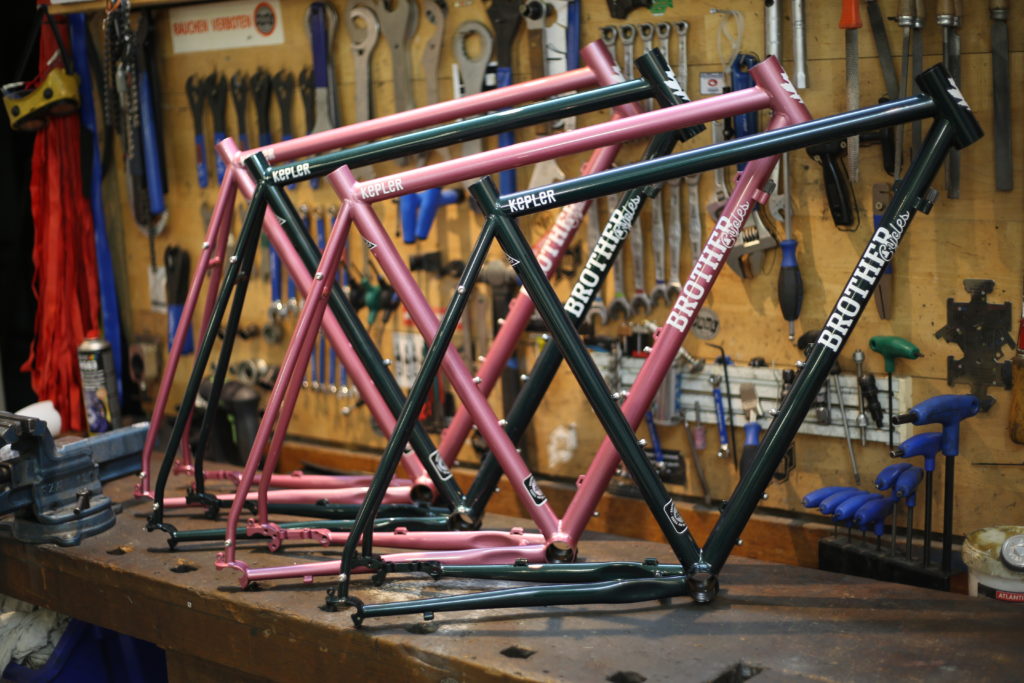 Posted on January 23rd, 2022